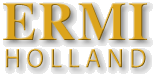 Quality pre-owned machinery for the food, beverage
and packaging industry – worldwide!


19-34001 - Heuft Basic Gamma
Make : Heuft
Type : Basic Gamma
New : 2003

1 of used level detector for cans, make Heuft, type Basic, new 2003. Gamma Am 241 isotope fill-height (underfill), inductive closure detection, pusher rejector and encoder. Rated at 10.000 cph. Isotope source NOT included. To be sourced at additional cost locally by Buyer!
P.O. Box 377 | NL-8260 AJ Kampen | The Netherlands | Tel.: +31 (0)38 333 70 11 | Fax: +31 (0)38 333 70 12 | E-mail sales@ermi.nl | Disclaimer ©