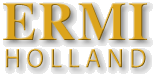 Quality pre-owned machinery for the food, beverage
and packaging industry – worldwide!


19-05002 - Sidel SB014 Series 2
Make : Sidel
Type : SB014 Series 2
New : 2001

1 of used blowmolder, make SIDEL, type SBO 14 SERIES 2, new 2001, Siemens S7-400, capacity 0.5L 21500 bph, moulds potentially included 0.5 L squarround champagne base, quick-change for GUPM shell moulds, maximum bottle size 2.5 L, oven type linear, number of heating modules 14, preform neck 30/25. Service by Sidel and own technicians. Condition reasonable - oven chain incomplete, cam-card removed but new available with spares. With: Sidel pre-form hopper, pre-form tipper, various Ling Systems pneumatic conveyors, some OEM spare parts. No water chiller, no hi-pressure compressor. Last production date March 2019. Available now.
P.O. Box 377 | NL-8260 AJ Kampen | The Netherlands | Tel.: +31 (0)38 333 70 11 | Fax: +31 (0)38 333 70 12 | E-mail sales@ermi.nl | Disclaimer ©