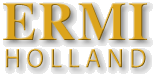 Quality pre-owned machinery for the food, beverage
and packaging industry – worldwide!

18-83012 - Crown Obrist MKEU34 magna-torque
Make : Crown Obrist
Type : MKEU34 magna-torque

1 of used magna-torque capping head, make Crown Obrist, type MKEU34 for 28 mm pre-threaded closures. With M52x1.5 adapter (to fit for example Zalkin capping machines). With 5 chucks for various types of ribbed closures.
P.O. Box 377 | NL-8260 AJ Kampen | The Netherlands | Tel.: +31 (0)38 333 70 11 | Fax: +31 (0)38 333 70 12 | E-mail sales@ermi.nl | Disclaimer ©