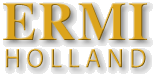 Quality pre-owned machinery for the food, beverage
and packaging industry – worldwide!


18-58001 - Framax Gravity bottle filling line
Make : Framax
Type : Gravity bottle filling line
New : 2012
Speed : 1.920 bph
V/Hz : 400V/50Hz.

1 of used Framax bottling line, new 2012, consisting of rotary empty bottle placing table, Enos single-station self-adhesive labeler with hot-stamp coder, Borelli 9-head rinser / 8-head low-vacuum/gravity filler CIAO-xp with single-head Arol Eagle C 26 mm crowner, rotary full-bottle removal table, inter-connecting conveyors. Last running bottle-conditioned beer at 1.920 bph with handling parts for 61 mm diameter 330 ml and 71 mm diameter 500 ml glass beer bottles. Filler also ideally suitable for bottling wine.
P.O. Box 377 | NL-8260 AJ Kampen | The Netherlands | Tel.: +31 (0)38 333 70 11 | Fax: +31 (0)38 333 70 12 | E-mail sales@ermi.nl | Disclaimer ©