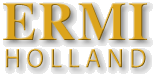 Quality pre-owned machinery for the food, beverage
and packaging industry – worldwide!


12-83001 - Nordson 3700-2BB36 Microset Multiscan
Make : Nordson
Type : 3700-2BB36 Microset Multiscan
New : 1990
Serial : AA90H13010

1 of used hot-melt unit, make Nordson, type 3700-2BB36. Tank capacity 13.6 kg, melt rate 18.1 kg/hour. Suitable for 380-415/220-240V, 50/60Hz. With Pneumatic piston pump 21:1, non-recirculating manifold for 6 hoses witih standard filter, Multiscan controls for 6 hoses and guns. Hoses and guns NOT included. New 1990.
P.O. Box 377 | NL-8260 AJ Kampen | The Netherlands | Tel.: +31 (0)38 333 70 11 | Fax: +31 (0)38 333 70 12 | E-mail sales@ermi.nl | Disclaimer ©