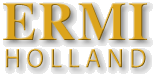 Quality pre-owned machinery for the food, beverage
and packaging industry – worldwide!

08-22006 - Zalkin TM3
Make : Zalkin
Type : TM3
Speed : 1200 bph

1 of used bench-top, single-head, semi-automatic capper, make Zalkin, type TM3. Currently fitted with Zalkin 4-arm no-cap/no-close head for 31.5 x 24 mm alu ROPP closures. Bottle height: adjustable 30 - 365 mm. Standard capacity max. 1.200 bph. With control panel and foot-switch. Mounted on stainless steel bench. Wired for 3 x 380V. Control voltage: 24V. Manual available. Can also be supplied at additional cost with Zalkin 3-arm head for 20 mm RO aluminium closures, and/or Crown Obrist MKEU34 head for 28 mm pre-threaded plastic closures.
P.O. Box 377 | NL-8260 AJ Kampen | The Netherlands | Tel.: +31 (0)38 333 70 11 | Fax: +31 (0)38 333 70 12 | E-mail sales@ermi.nl | Disclaimer ©