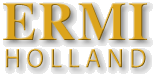 Quality pre-owned machinery for the food, beverage
and packaging industry – worldwide!


03-67001 - Kisters / ZVT Various electronic spare parts
Make : Kisters / ZVT
Type : Various electronic spare parts
Serial :

We have large stock of now OEM-obsolete used mechanical spare parts and electric / electronic parts for Kisters/ZVT tray- and shrinkpacking machines. Including AEG DPW 101/102, Kisters PC09 / PC020 / PC030 / PC040, and Indramat servo drives and controllers. Details upon request.
P.O. Box 377 | NL-8260 AJ Kampen | The Netherlands | Tel.: +31 (0)38 333 70 11 | Fax: +31 (0)38 333 70 12 | E-mail sales@ermi.nl | Disclaimer ©