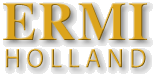 Quality pre-owned machinery for the food, beverage
and packaging industry – worldwide!

22-83007 - Kisters FILM STATION
Make : Kisters
Type : FILM STATION
New : 1998

1 of used Kisters filmstation for potential use as training module. Ex a Kisters 197/100 D, new 1998. Can be supplied with ancillaries such as vacuum fan, film-reel spindle and film brake, etc. Modules for various KHS/Kisters/ZVT machine types in stock!
P.O. Box 377 | NL-8260 AJ Kampen | The Netherlands | Tel.: +31 (0)38 333 70 11 | Fax: +31 (0)38 333 70 12 | E-mail sales@ermi.nl | Disclaimer ©